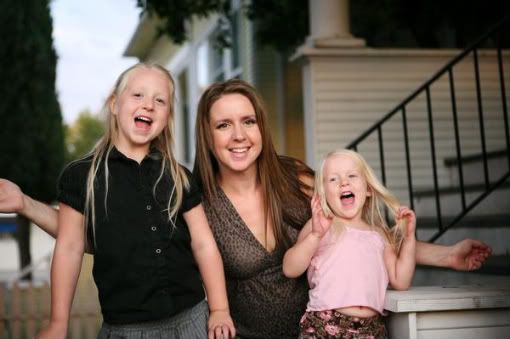 I am a Northern California – and beyond – on-location portrait photographer specializing in weddings, families, boudoirs, high school senior portraits, and more.  My goal is to capture my clients in their natural settings by establishing a relationship that will put subjects at ease.  I find that one of the most rewarding parts of my job is seeing my clients over the years.  I am allowed to see those little changes take place each year, and feel – at least for the couple hours I get to spend interacting with them – that I am a little piece of their family too.
My interest in photography rooted at a very young age – I received my first camera as a gift at the age of 10.  After that point, I took pictures as often as possible, even dressing up six of my younger siblings and having them "model" for me.  While in high school, I received my first manual camera and fell in love.  Although I didn't understand how to use the camera at first, I quickly figured out the potential in my equipment and in myself.  However, I never completely grasped the passion behind this potential until my first year in college.
I entered classes at California State University, Sacramento with the idea that I would need to choose a "real" career and that photography wasn't one of those.  Yet after my first black and white photo class, I abandoned any thoughts of nursing and social work and dove straight in to photography, full force.  I was proud to graduate in the Spring of 2005 with my Bachelor of Arts in photography, cum laude.
Since college, I have spent my time growing my family and my photography business.  In many cases, those two go hand in hand – my family becoming clients, and my clients becoming as close as family.  I feel blessed for the opportunity to share special events with the people near and far from me – especially when I am able to travel in order to cover those events.  Luckily, my job takes me everywhere, and I am enjoying the journey along the way.
Please take some time to dig around in my blog! I will do my best to update it regularly with current work and projects.  If you are interested in booking a photo session or would like to ask any questions, please contact me at granthamtia@hotmail.com or at 916-599-5297.